First graders are eager learners and ready to build on what they have already been learning!
This age is a great time to develop faith in our Savior Jesus. In our class, we learn what God teaches us in the Bible and how to apply it to our lives. Within this Christ-centered framework, we learn all the other subjects as well.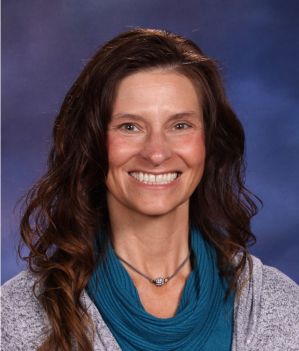 About Ann Marohn
Ann Marohn is originally from Appleton, WI where she attended WELS grade schools and Fox Valley Lutheran High School. She continued her education at UW - Eau Claire where she obtained a Bachelor of Arts and Sciences degree in the field of Speech and Language Pathology. After college, Ann and her husband Chad were married and have enjoyed all of the blessings that their 6 children and 1 son-in-law have added to their life! After time spent at home with their children, Ann entered the workforce as an early childhood teacher in various ministries around the state of Wisconsin.
"I am thankful for the opportunity to share time in God's Word, every day, with the children at St Mark. I pray that God will bless our days as we learn and grow together!"