Fifth and sixth graders experience learning rather than simply being taught content.
The purpose of school is not to earn grades, although your students will earn grades. The purpose is to learn and to figure out how to become lifelong learners. These qualities can be encouraged at home as well as in the classroom.
The first key to becoming a lifelong learner is being purpose-driven with our learning. By building this quality into our classroom culture, we can set them up for lifelong success in the world beyond school. You will see this being developed as they work on their ePortfolios and engage in games and challenges along the way.
Another tool we will use in our classroom is gamification -- the idea of applying the most motivational aspects of games to other industries, like education. In a game, children are willing to try over and over again, simply to make it to the next level. Gaming concepts, like self-taught exploration and learning through failure, transfer to the classroom with great success. A key part of this success is that the learning is student driven.
Learning to take initiative in their schoolwork, attacking each assignment with enthusiasm, creativity, and effort, and overcoming challenges with their own curiosity and resilience builds independent learners.
Finally, we will focus on leaving a legacy. They have the important work of learning from God's word and passing our legacy of faith to future generations. Additionally, we will look at how we can leave a legacy in our Earthly lives through our actions toward one another and our impact on our community.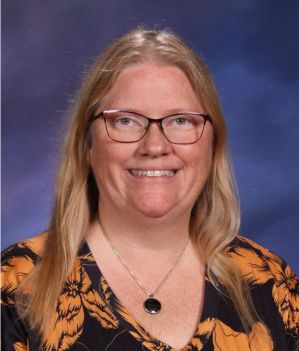 Teacher:
Kristin Knickelbein
About Kristin Knickelbein
Kristin (Siekert) Knickelbein is from Milwaukee, WI, where she attended and was confirmed at St. John's, Milwaukee (68th & Forest Home). She studied elementary education with a concentration in language arts at Martin Luther College in New Ulm, MN. Upon graduating, she taught third grade and departmentalized physical education at Mt. Calvary Lutheran Church and School in Waukesha, WI. Kristin completed her Master of Education Degree in curriculum and instruction with an emphasis on learning design and technology from Purdue University in August of 2017.
She enjoys spending time with her husband, James, and their five children, developing curriculum for and running St Mark's STEM+ Camp, coaching the St. Mark Lutheran School robotics team, reading, experimenting in the kitchen, and playing strategy games.
"I am blessed to serve the parents and students at St. Mark Lutheran School. I pray that I can always be an encouragement to the students to work to the best of their God-given ability."