Monday through Thursday mornings from 8:40 AM to 11:50 AM
Our preschool program is open to children who are at least four years old by Sept. 1 of the year in which they are enrolling and are completely daytime toliet trained.
Early childhood education involves children as active learners by providing them with hands-on experiences that help them learn...including play! At St. Mark Lutheran School, we consistently offer experiences that will allow your child to progress through the stages of development while interacting with activities and materials that are concrete, real, and relevant in their young lives!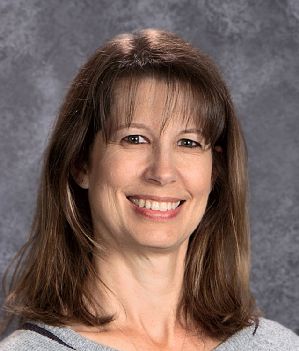 Preschool Teacher:
Connie Anason
About Connie Anason
Connie first taught preschool at St. Mark Lutheran School for the 1995-1996 school year. She then stayed home with her children for eight years before returning in 2004. She has been the 4-year-old preschool teacher ever since.
When Connie is not at St. Mark Lutheran School, she enjoys time with her husband, being part of whatever her kids are doing, reading, chatting with family and friends, and scouring Pinterest.
Connie received her diploma from Chippewa Valley Technical College in 1994 and WELS Preschool Teacher Certification through Martin Luther College.
"I am so blessed to spend my days with 4-year-olds. Their love for Jesus and excitement to learn is contagious. I love their honesty and insightful observations. Every day I strive to know each child better so I can best meet their learning needs and interests. Preschoolers have amazing things to teach us!"