Monday through Thursday mornings from 8:25 AM to 11:50 AM
Our preschool program is open to children who are at least four years old by Sept. 1 of the year in which they are enrolling and are completely daytime toliet trained.
Early childhood education involves children as active learners by providing them with hands-on experiences that help them learn...including play! At St. Mark Lutheran School, we consistently offer experiences that will allow your child to progress through the stages of development while interacting with activities and materials that are concrete, real, and relevant in their young lives!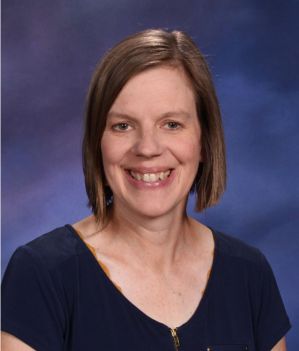 About Kristi Smith
Kristi happened upon teaching Early Childhood when she was called to start two preschools early in her ministry. She quickly learned to love the joy and curiosity that these young learners bring to school every day. After taking time off to raise her own four children, she is excited to be back in the classroom teaching God's littlest lambs.
When Kristi is not in school, you can find her reading, sewing, and enjoying time with her family. The Smiths enjoy spending time exploring all of the natural beauty the Eau Claire area has to offer.
Kristi attended WELS schools in Nebraska and Minnesota from kindergarten through college, graduating in 2001 from Martin Luther College.
"It is a true blessing to be part of children's first formal school experiences. I enjoy getting to know each child and helping them to learn about God's Word and his beautiful world."