Kindergartners are curious and excited to learn.
You'll be amazed at how many skills your kindergarten student develops this year! At St. Mark Lutheran School, we use a balanced approach to meet the academic and social needs of our kindergartners. We embrace the opportunity to build a love of learning and provide a solid foundation for each child. Let's talk about how we can partner in the education of your child.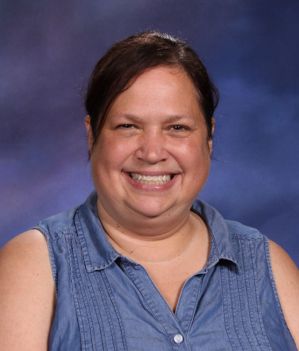 About Jackie Plant
Jackie enjoys teaching kindergarten because they are excited about learning and are curious. She likes to see them grow as they learn and keeping learning interesting through hands-on activities.
Jackie has a teenage son named Sam. When not in the classroom, she enjoys reading, spending time with Sam, and attending movies and plays.
She has a Bachelor of Liberal Arts in Education (K-8) from Ottawa University in Phoenix, AZ. Previous to teaching at St. Mark, Jackie taught kindergarten in the Milwaukee, WI area.
"I am excited to be able to share God's Word with my students every day and watch them grow in their faith."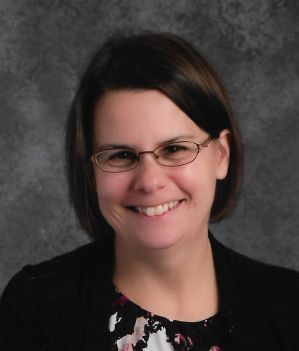 About Melody Krouse
Melody Krouse has taught in private and public school settings throughout Wisconsin since 2003. She recently moved from Appleton with her family teaching at a WELS Early Childhood School for four years. Originally from Fond du Lac, Wisconsin, she earned her first degree from UW-Eau Claire in journalism in 1999. Shortly after she pursued teaching young children. Her teaching degrees and certifications include a Bachelor of Science in Early Childhood Education from UW-Stout, a Master of Science in Education from UW-Stout, a Special Education certificate in Emotional Behavioral Disorders, and a WELS Ministry Certification from Martin Luther College. In 2023, she is starting the Special Education Program at St. Mark to serve the students with special needs best.
Her philosophy is that all children learn at different levels and teaching children includes knowing their needs and interests. Young children learn from what is important to them and building off that increases their ability to want to learn even more. Learning is fun. Children guide the learning in her Christian classrooms. She enjoys cooking, hiking, and biking with her family in her free time. She is happy to be back exploring God's nature in Eau Claire.
"God gives us all talents, and finding a student's strength is celebrated. We learn together in the classroom with compassion. 'We love because he first loved us.' John 4:19"