Kindergartners are curious and excited to learn.
You'll be amazed at how many skills your kindergarten student develops this year! At St. Mark Lutheran School, we use a balanced approach to meet the academic and social needs of our kindergartners. We embrace the opportunity to build a love of learning and provide a solid foundation for each child. Let's talk about how we can partner in the education of your child.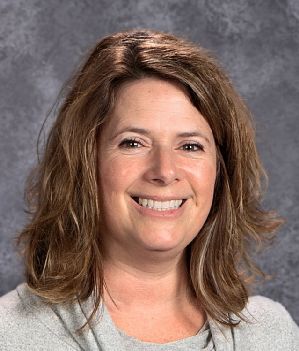 Kindergarten Teacher:
Jenny Riebe
About Jenny Riebe
Jenny has been teaching kindergarten at St. Mark Lutheran School since 2012. She especially enjoys this age because of the growth and development she sees throughout the year. While striving to provide an academic-based curriculum, she likes to keep learning fun and successful for each learner.
Jenny and her husband are blessed with four children. They enjoy the beauty of the Eau Claire area. When she is not in the classroom, Jenny enjoys spending time with her family and dog. She also enjoys some occasional sewing.
Jenny has a Bachelor of Science degree in education from UW-Platteville and has synod certification from Martin Luther College.
"I really enjoy the kindergarten-aged child. They have a curious mind and are eager to learn. Making learning fun is one of my goals throughout the year. Getting to see child-like faith daily is such a blessing to me, as is working with the staff at St. Mark Lutheran School."