Kindergartners are curious and excited to learn.
You'll be amazed at how many skills your kindergarten student develops this year! At St. Mark Lutheran School, we use a balanced approach to meet the academic and social needs of our kindergartners. We embrace the opportunity to build a love of learning and provide a solid foundation for each child. Let's talk about how we can partner in the education of your child.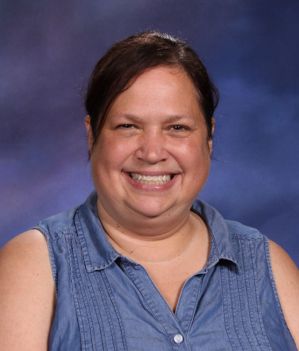 About Jackie Plant
Jackie enjoys teaching kindergarten because they are excited about learning and are curious. She likes to see them grow as they learn and keeping learning interesting through hands-on activities.
Jackie has a teenage son named Sam. When not in the classroom, she enjoys reading, spending time with Sam, and attending movies and plays.
She has a Bachelor of Liberal Arts in Education (K-8) from Ottawa University in Phoenix, AZ. Previous to teaching at St. Mark, Jackie taught kindergarten in the Milwaukee, WI area.
"I am excited to be able to share God's Word with my students every day and watch them grow in their faith."