Seventh and eighth graders bring the ability to engage in group discussions and learn well cooperatively.
Our classroom is set up to encourage student collaboration so deeper learning can be achieved. By having a multi-grade classroom, we absorb more knowledge and strive to attain high academic levels in preparation for high school.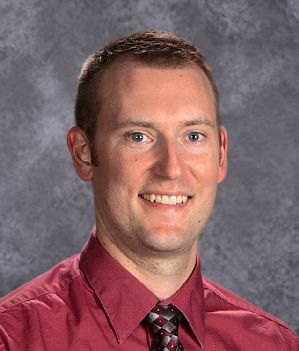 Grades 7 & 8 Teacher:
Phil Gustafson
About Phil Gustafson
Phil Gustafson was born in La Crosse, WI and grew up in Morton Grove, IL. He attended Luther Preparatory School in Watertown, WI for high school. He received his Bachelor's Degree in elementary education and an emphasis in social studies education from Martin Luther College. In 2016, he obtained his Master's Degree in educational instruction from Martin Luther College and is currently working on a second Master's Degree in school leadership.
Phil began teaching at St. Mark Lutheran School in 2009. In addition to teaching, he also serves as Athletic Director and Assistant Principal.
In his free time, Phil enjoys spending time with his wife, Sarah, and his children. He also enjoys traveling and sports as well following the Brewers, Badgers, and Packers.
"I love being able to teach seventh and eighth graders each day. It is a blessing to share God's Word with them daily and watch them grow in their faith as I prepare them for high school. St Mark Lutheran School does a great job giving each student the opportunity to grow spiritually, socially, and academically!"