Seventh and eighth graders bring the ability to engage in group discussions and learn well cooperatively.
Our classroom is set up to encourage student collaboration so deeper learning can be achieved. By having a multi-grade classroom, we absorb more knowledge and strive to attain high academic levels in preparation for high school.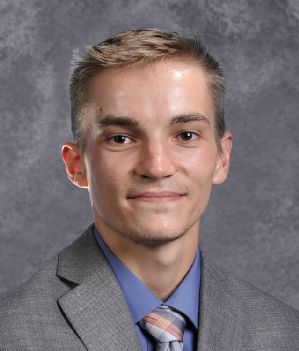 Teacher:
Christopher Biebert
About Christopher Biebert
Christopher Biebert was born in Neillsville, Wisconsin to parents, Tim and Linda Biebert. He is a 2016 graduate of Luther Preparatory School and a 2020 graduate of Martin Luther College with a Bachelor's Degree in elementary education and a minor in coaching.
Upon graduating from Martin Luther College, Chris received a divine call to teach at St. Mark Lutheran School in Eau Claire. In addition to his teaching responsibilities, he will serve as the school's Assistant Principal and Athletic Director. Chris will be increasing his knowledge and abilities in Christian leadership and school administration through the synod's Principal Training Program.
Chris enjoys outdoor hobbies such as hunting, fishing, and camping. He also enjoys watching his favorite sports teams the Chicago Bears, Milwaukee Bucks, and Milwaukee Brewers.
"I love teaching in the upper grades. I enjoy the challenge of making learning fun for my students as they are looking forward and preparing for high school. It's rewarding to help them use their God-given talents to do things to the best of their ability, whether that be in the classroom or during an extracurricular event. Most importantly, I enjoy seeing my students grow in their faith and knowledge of God's Word as they prepare to take on the added responsibilities and challenges ahead of them."