All subjects taught in light of God's Word
Caring and highly trained teachers
1:1 Chromebooks in Grades 3-8
Nurturing family-like environment
Extracurricular activities to promote well-rounded growth
Quick Links
Schedules, Forms, Policies
Accreditations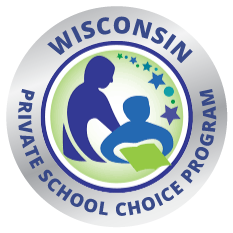 Events Coming Up
Family Game Night
Friday at 5:30 PM
---
Art Auction
Sunday at 4:00 PM
---
The Latest Post
Tuesday, November 21
5K-2nd grade had a wonderful time exploring and creating during an art session this morning!
Read more about this post
View more posts
"In addition to a challenging and well-rounded curriculum, St. Mark Lutheran School offers the most important thing -- a solid foundation in God's Word."
Barb Langreck
"Our children learn the same Bible truths at school that we are teaching them at home which strengthens their faith. They are expected to treat others as children of God which we as parents view as very important."
Cathryn Naumann
"St. Mark Lutheran School offers small classes, one-on-one teaching, and a close group of friends for kids."
Curtis Deprey
"St. Mark Lutheran School provides the opportunity for children to experience a school in more of a family-like environment. My children have made great lasting relationships with other children who share the same faith and beliefs."
Michelle Degner
"St. Mark offers such a great variety of extracurricular activities including sports, forensics, Math Bowl, Spelling Bee, robotics, and social clubs such as Angel Wings and KICK."
Barb Langreck
"The group projects at St. Mark Lutheran School encourage collaboration and learning from others with different viewpoints."
Joe Micheel
"We love our school! A wonderful Christ-centered education. It's like a second home to our kids."
Kylee Krause Staebell